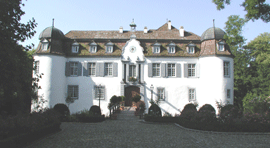 Bottmingen / Basel (Switzerland) – based Litronic AG announced that effective today, the company's name will become SCIOPTA Systems AG in order to align itself more closely with its core real-time software business.
We believe that SCIOPTA Systems AG better identifies us and our business developing, marketing, selling and supporting the SCIOPTA real-time software products, " Roland Lips CEO and president of SCIOPTA Systems AG said. " The name change is a strategic move designed to clearly align the company with its branded line of business offering real-time operating systems (RTOS), networking software, file systems, USB software and real-time test and debugging tools".
About SCIOPTA
SCIOPTA Systems develops, sells, supports and maintains systems software for safety-critical embedded applications.
This includes real-time operating systems, network software, file systems, software for interface bus systems, board support packages and other system software.
SCIOPTA is a message based real-time operating system with many built-in safety functions and is therefore very well suited for software forming part of safety-related systems. SCIOPTA is in the process of certification by TÜV to IEC61508 at Safety Integrity Level 3 (SIL3).
But SCIOPTA is more than just an RTOS. It is a new and modern approach to design embedded systems. The direct message passing method allows easy and time-saving design of robust and secure systems. Applications based on the SCIOPTA Method can cover small static SoC designs to large dynamic distributed systems.